Shopping Cart
Your Cart is Empty
Thank you for your business!
You should be receiving an order confirmation from Paypal shortly.
Exit Shopping Cart
SOME PAST EVENTS & Videos
Concert 4 16th November 2019 Worleston Virtuosi with bassoon soloist Andrew Bassey
Concert 3 5th October 2019 Series at St Mary's Church Nantwich Wissam Boustany Flute, Tim Reynish conductor & The Worleston Wind Ensemble
Celebration Concert 25th November 2018 Schubert Octet, Francaix Divertissment and Rossini Duo
Lunchtime Recital 2018 at St Mary's Church Nantwich
Mozart Piano and Wind Quintet Kv 452 14th October 2018
Beethoven Piano and Wind Quintet op 16 14th October 2018
3rd June at Brine Leas School
13th May at Brine Leas School
Tim Reynish conducts Dvorak Serenade 3rd September 2017
Haydn, Woolfenden, Bernard, Francaix. Tim Reynish conducts. Players Andrew Bassey & Charlotte Curwen, bassoons, Andrew Roberts & Paul Freeman clarinets, Simon Beesley & Debbie Fuller oboes, Adrian Norris & Chris Pople horns, and Eleanor Kirkham & Clare Dixon Flutes. Church Minshall Village Hall 9th April.
Mozart Piano and winds 13th November 2016 Andrew Wild piano, Andrew Bassey bassoon, Andrew Roberts clarinet, Simon Beesley oboe, and Peter Richards horn.
Woolfenden concert 23rd October 2016
Family CONCERT 6pm 13th November 2016
Mozart Piano and Wind Quintet
£6 (£4) tickets 01270 623364
Andrew Wilde Piano
Worleston Village Hall
Main Road
Worleston
Nantwich
CW5 6DN
Concert 22nd January 2017 featuring wind chamber music of Richard Strauss and Adam Gorb. 4.30pm at Worleston Village Hall.
Strauss Serenade
Strauss Suite
Gorb Symphony in C
CONCERT featuring Students of Andrew Bassey
and Worleston Music School
4.30pm 11th February 2017 at
St Oswarld's Church
All procceds from concert to
be donated to St Oswald's Church
and Primary School mini bus fund.
So please attend and give generously
to the appeal.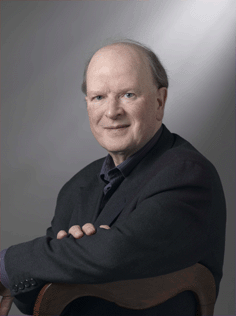 Family CONCERT 6pm 23rd October 2016
Wind Chamber Music Concert in memory of
Guy Woolfenden recently passed away.
Music Director of Royal Shakespeare Company
for 37 years. Conductor Dr Timothy Reynish. £5 (£3) tickets 01270 623364
Worleston Village Hall
Main Road
Worleston
Nantwich
CW5 6DN
01270 623364
Worleston Village Hall
Main Road
Worleston
Nantwich
CW5 6DN
Family CONCERT 6pm 18th September 2016
Dvorak Serenade conductor Dr Timothy Reynish
£5 (£3) tickets
Concert 10th July 2016 at Worleston Village Hall. Conductor Timothy Reynish
Programme
Mozart Serenade in C minor
Krommer Harmonie in F
Beethoven Octet in Eb
CONCERT 7pm July 9th 2016
EARLY EVENING RECITAL (just one 50 minute work)
Mozart Gran Partita
Serenade in Bb for 13 Wind Instruments
Conductor Claire Deady
2 oboes, 4 Clarinets, 4 french horns, 2 bassoons and string bass
Free concert. retiring collection for church funds
Lymm United Reformed Church
Brookfield Road
Lymm
WA13 0QL
/